Pegasus Quick Deploy Grant-in-kind
A call for studies in seismology using 5 Pegasus and broadband Compact Horizon Quick Deploy Stations
Start your research journey
We are pleased to announce a call for proposals for the use of five Nanometrics Quick Deploy Pegasus Stations to support a six-month study. The Pegasus and Compact Horizon Quick Deploy Station is a complete, self-contained, state-of-the-art broadband seismometer station that provides high-quality data for a range of applications, including:
Earthquake monitoring
Volcano monitoring
Environmental monitoring
Engineering seismology
Tomographic studies
New techniques
The Pegasus Station is easy to transport, set up and deploy, making it an ideal tool for field studies.
The successful applicant(s) will receive a grant-in-kind of five Pegasus and broadband Compact Horizon Quick Deploy Stations for a period of six months for the study.
The winner(s) will be required to provide:
Photos and/or videos of the campaign site to Nanometrics
A completed survey on the functionality of the equipment
They would also need to choose at least one of the following three options:
Case poster
Abstract & case paper
Testimonial statement
The aim of these requirements are to showcase the results of the research and the effectiveness of the Pegasus Quick Deploy Stations in the field.
Nanometrics is particularly interested in proposals that demonstrate innovative applications of the Pegasus Stations in scientific research. The proposed study should aim to advance the understanding of a particular phenomenon, whether it be natural disasters, environmental changes, or other relevant scientific fields.
To apply, please fill out the form on this page to express your interest. You will then be sent an email which will include:
Proposal PDF: complete a detailed proposal outlining your research objectives, methodology, and expected outcomes
Evaluation criteria
Acknowledgement of the Nanometrics Terms & Conditions
The deadline for submission is October 1st, 2023, and the awarded candidate(s) will be announced on December 11, 2023. The grant-in-kind is open to scientific researchers, particularly postgraduate students and early career scientists.
Application Guidelines:
Language Requirement: All applications must be submitted in English
Entry Limit: Each person or team is permitted to submit only one entry
Judging Panel: The judges will include an international committee consisting of thought leaders from the scientific community
Deployment Deadline: Deployment must occur no later than June 1st, 2024
Study Duration: The term of study will be six months from the deployment of the equipment
ㅤㅤㅤ
get started today!
We look forward to receiving your proposals and learning more about the exciting research that can be conducted using the Pegasus Quick Deploy Stations. Learn more about the capabilities of the Pegasus Ecosystem below.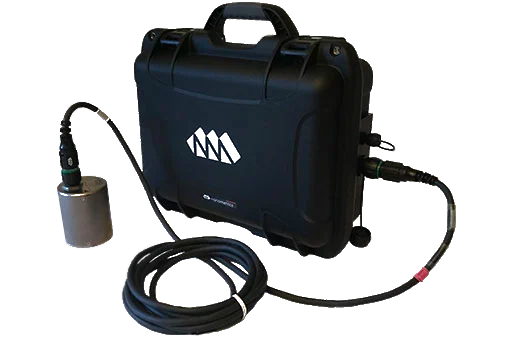 TOUCH
Pegasus Cliffside Application Case Study