GPS Week Number Roll Over Hardware Replacement & Firmware Updates
FIRMWARE UPDATES
Taurus
Firmware version 3.7.7 addressing the GPS Week Number Roll Over is now available for Taurus.
*This is a mandatory release that must be applied to all Taurus units with serial numbers below 800 before April 6, 2019. It is highly recommended to apply this firmware update to all Taurus units.
Centaur, Meridian and Titan SMA/EA
Firmware version 4.3.20 introduces improvements and resolves some outstanding issues. This firmware release includes a workaround to address the GPS Week Number Roll Over limitation that will push-out the rollover date to April 2038.
*These products require the firmware update before May 2031.
Libra II
Libra II firmware version 2.5.5 provides a number of new features to allow seismic network operators to manage their Libra networks more reliably and efficiently.
*Libra II requires the firmware update before September 2025.
Please do not hesitate to contact your sales representative or customer support for more information on firmware updates.
GPS MODULE REPLACEMENT
Europa-T, Libra, Janus
These instruments will be affected by the Week Number Roll Over issue as early as October 28th, 2019 and no later than November 15th, 2021. The best way to determine if the instrument is affected is to get the GPS Module serial number from the label on the device.
Given that this may be difficult to obtain for equipment remotely deployed, we summarized the estimated Week Number Roll Over date for the instruments as per below:
Cygnus:
Serial Number <380 will be affected on October 28th, 2019
Europa-T:
Serial Number < 360 will be affected on October 28th, 2019
Serial Number > 360 but less <430 is likely OK until November 15th, 2021.
How to update the GPS Receiver Module

The GPS Module Model number is on a label on the bottom side of the module which requires the module to be removed from the assembly.
Field replacement: Installation Instructions available here
Factory replacement: Contact your sales manager
NOTE: the lead time for parts is 12 to 14 weeks, therefore, our Return Material Authorization process will take approximately 16 to 18 weeks ARO.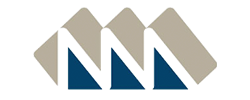 With over 35 years of experience, Nanometrics is a global award-winning company providing seismic monitoring solutions and equipment for studying natural and man-made seismicity. We deliver world-class scientific instrumentation, installation, and training services.