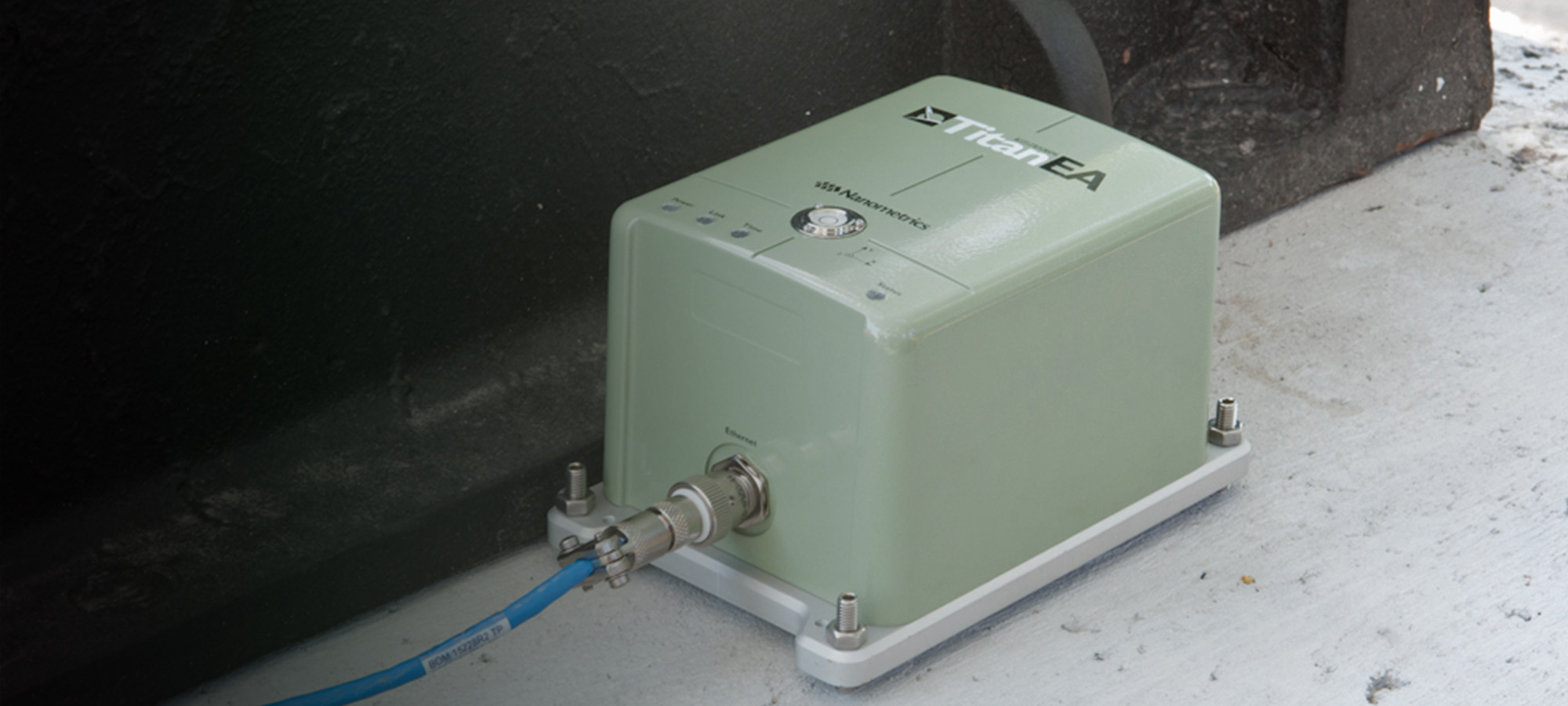 Titan EA
A strong motion accelerograph designed for networked deployments in civil structures.
Quickly view status and events anywhere, anytime
The TitanEA is a strong motion ethernet accelerograph with power-over ethernet and network timing capabilities specifically designed for networked deployments on or in large civil structures such as nuclear reactors, multi-story buildings, bridges, and hydro-electric dams. The TitanEA features the same Titan triaxial sensor and digitizer/recorder technology as the TitanSMA.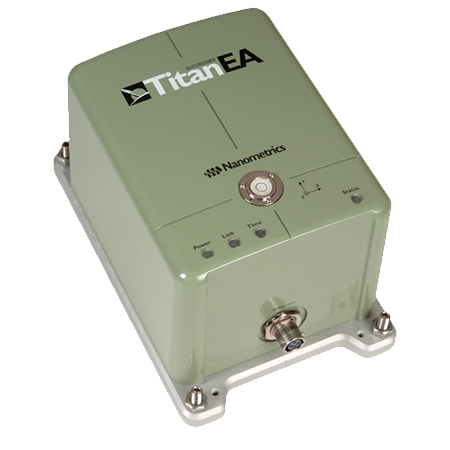 Single Cable Ethernet Connectivity
Deploy the TitanEA in any structure with only a single Ethernet CAT5 cable for all functions: power, precision timing, data, and management. Ethernet connectivity eliminates the need to reroute expensive analogue cables throughout a structure and provides maximum flexibility in sensor placement.
Precision Time Protocol
Precision Time Protocol (PTP) provides timing accuracy of <100µs. There is no need for GNSS antennas at every sensor and you can place the accelerograph anywhere in the structure. Network Time Protocol (NTP) permits the time source to be not on the same local LAN subnet.
BENEFITS

Station metadata
Full digitizer/sensor response metadata files generated on-demand.
Convenient data retrieval
Via removable SD card or local Ethernet in MiniSEED or ASCII formats.
Built-in calibration
Synthetic Sine and PRB waveform generation and waveform player.
Provides network timing
To other instruments including TitanSMA, TitanEA or Centaur digital recorders.
Intuitive Web Interface
For device configuration and control via web browser over ethernet connection.
Polar Certified
This Polar Certified Model is available for
operating temperatures down to -50°C.
Structural Monitoring
The TitanEA facilitates central control room monitoring of a structure, allowing operators to monitor the PGA, PGV, PGD, and SA of all sensors in the network, in real-time, on a convenient display. Structural engineers can quickly view instrument status and events anywhere, anytime.