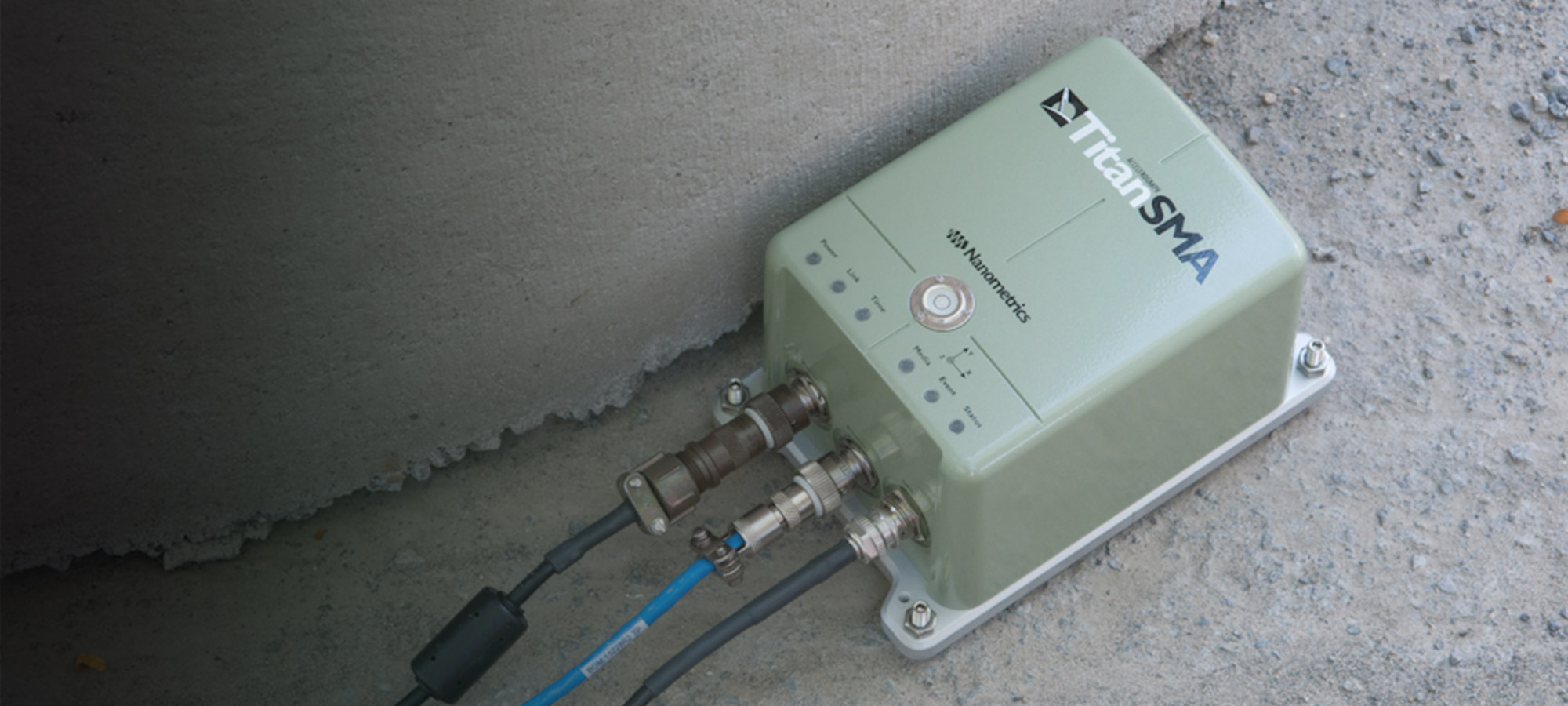 Titan SMA
An integrated digitizer and recorder for standalone and networked monitoring deployments.
Facilitates early warning systems
The TitanSMA is a strong motion accelerograph designed for high precision observational and structural engineering applications, where scientists and engineers require exceptional dynamic range over a wide frequency band. The TitanSMA features the same sensor as the Titan Accelerometer with its low noise floor, exceptionally low hysteresis, and industry leading dynamic range. The integrated digitizer and recorder facilitate both standalone and networked free-field monitoring deployments.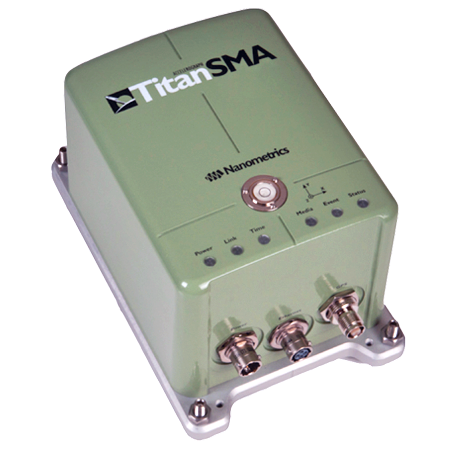 Civil Defense Applications
Provides all the necessary functionality to facilitate civil defense applications such as early warning systems and shake maps. Local real-time processing and transmission of PGA, PGV, and PGD data, ability to recognize P-wave events and broadcast warnings, and network integration of multiple sensors for event triggers and voting.
High precision
Low noise floor, extremely low hysteresis, and industry leading dynamic range. Ultra-low latency configurations as low as .25 seconds. Precision timing with built-in GNSS or network timing PTPv1 (Precision Time Protocol), NTP (Network Time Protocol).
BENEFITS
Convenient data retrieval
Via removable SD card or local Ethernet in MiniSEED or ASCII formats.
Provides network timing
To other instruments including TitanSMA, TitanEA or Centaur digital recorders.
Intuitive Web Interface
For device configuration and control via web browser over ethernet connection.
Built-in calibration
Synthetic sine, step, and PRB waveform generation and waveform player.

Station metadata
Full digitizer/sensor response metadata files generated on-demand.
Polar Certified
This Polar Certified Model is available for
operating temperatures down to -50°C.
disaster planning & management
Giving populations valuable seconds to prepare for an impending event is essential. Our life-saving solutions range from the design and install of complete national networks to instrumentation that was designed and built with early warning in mind.