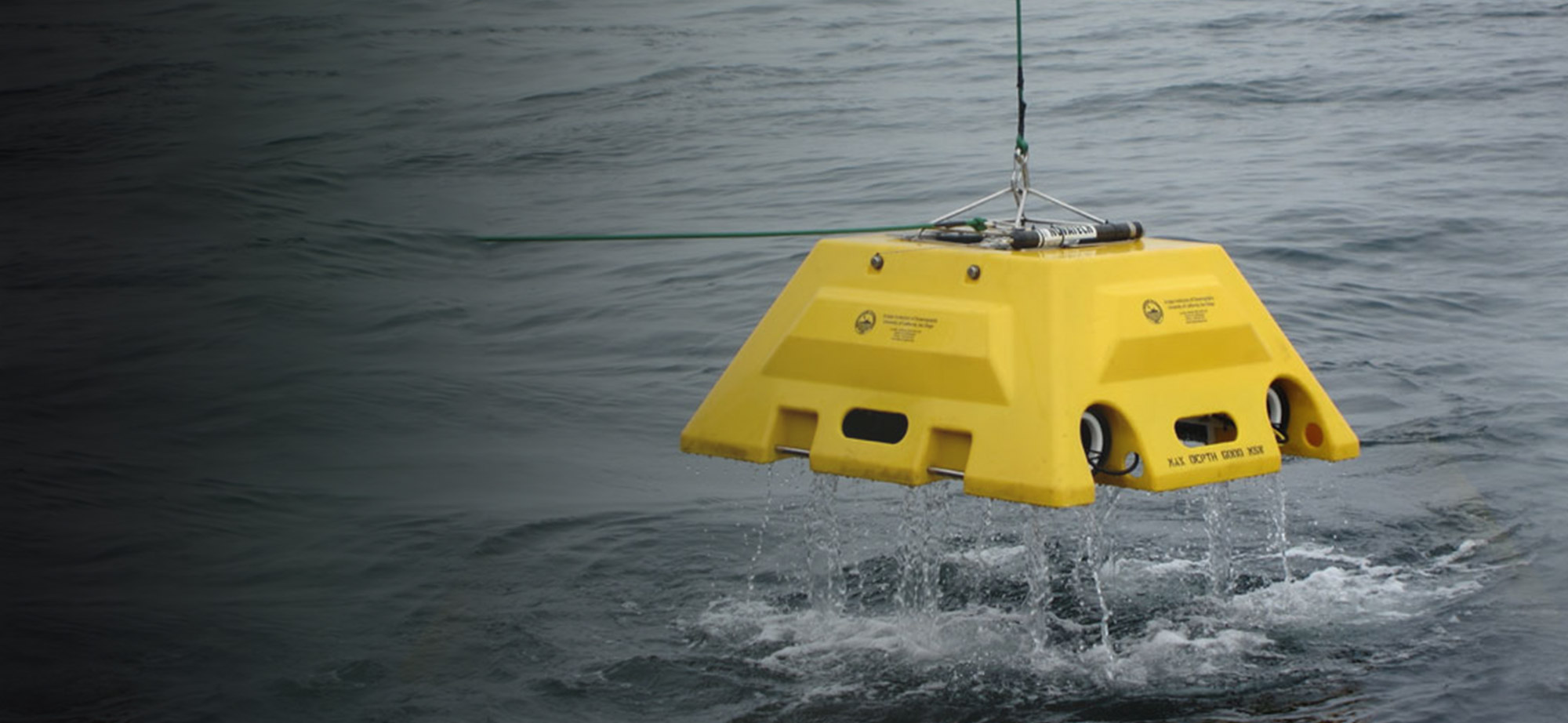 Abalones OBS
A fully integrated system for the world's most dangerous environment.
OBS DEPLOYMENT SYSTEM
The Abalones Ocean Bottom System combines Nanometrics' industry leading Pegasus OBS digital recorder and Trillium OBS seismometer technologies with Scripps Institution of Oceanography's versatile OBS deployment technology to provide a turnkey solution for deployments in shallow, intermediate, and deep water up to 6,000 m.
The modular design and low size, weight and power provide exceptional versatility in sensor and battery payload choices, and offers maximum potential for compatibility with future instruments. The versatile frame and four-channel Pegasus digital recorder are compatible with a range of three-channel seismic sensor options including, broadband seismometers, short-period geophones, strong-motion sensors, as well as recording a single channel sensor such as a differential pressure gauge (DPG) or hydrophone.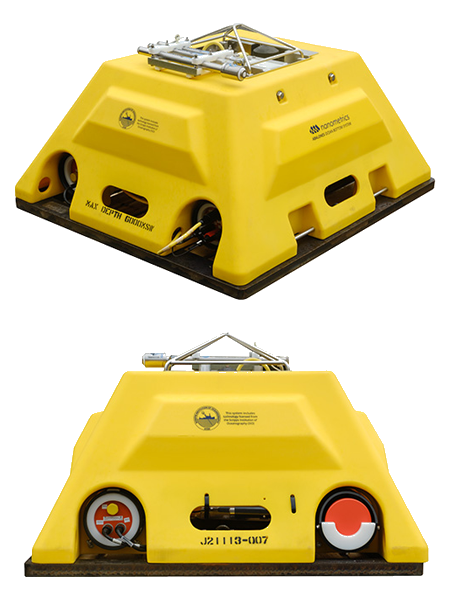 COMBINING EXPERTISE
The long-standing collaboration between Nanometrics and Scripps Institution of Oceanography at UC San Diego brings together expertise in ocean science and seismic instrumentation to provide research institutes around the world with access to unparalleled seismic technologies for geophysical studies on the seafloor.
STREAMLINE LOGISTICS
Designed specifically for ocean bottom experiments, the Pegasus OBS data acquisition workflow optimizes onshore and shipboard processes to address common challenges of this demanding environment. Powerful planning tools enable pre-configuration of the digital recorder and sensors prior to boarding the ship.
BENEFITS
Robust design
Stable and trawl resistant, conformal syntactic foam-based flotation frame.
Coupling to the earth
Releases the seismometer directly onto the seafloor for optimal seismic coupling.
Seismometer shielding
Shielded from ocean currents to minimize unwanted environmental noise.
KOPRI'S RESEARCH PROGRAM
Nanometrics' ocean bottom seismometry solution, Abalones was selected to support the Korea Polar Research Institute's (KOPRI) active ocean seismic research program. This partnership highlights Nanometrics as a trusted industry partner and innovator for ocean bottom scientific research.