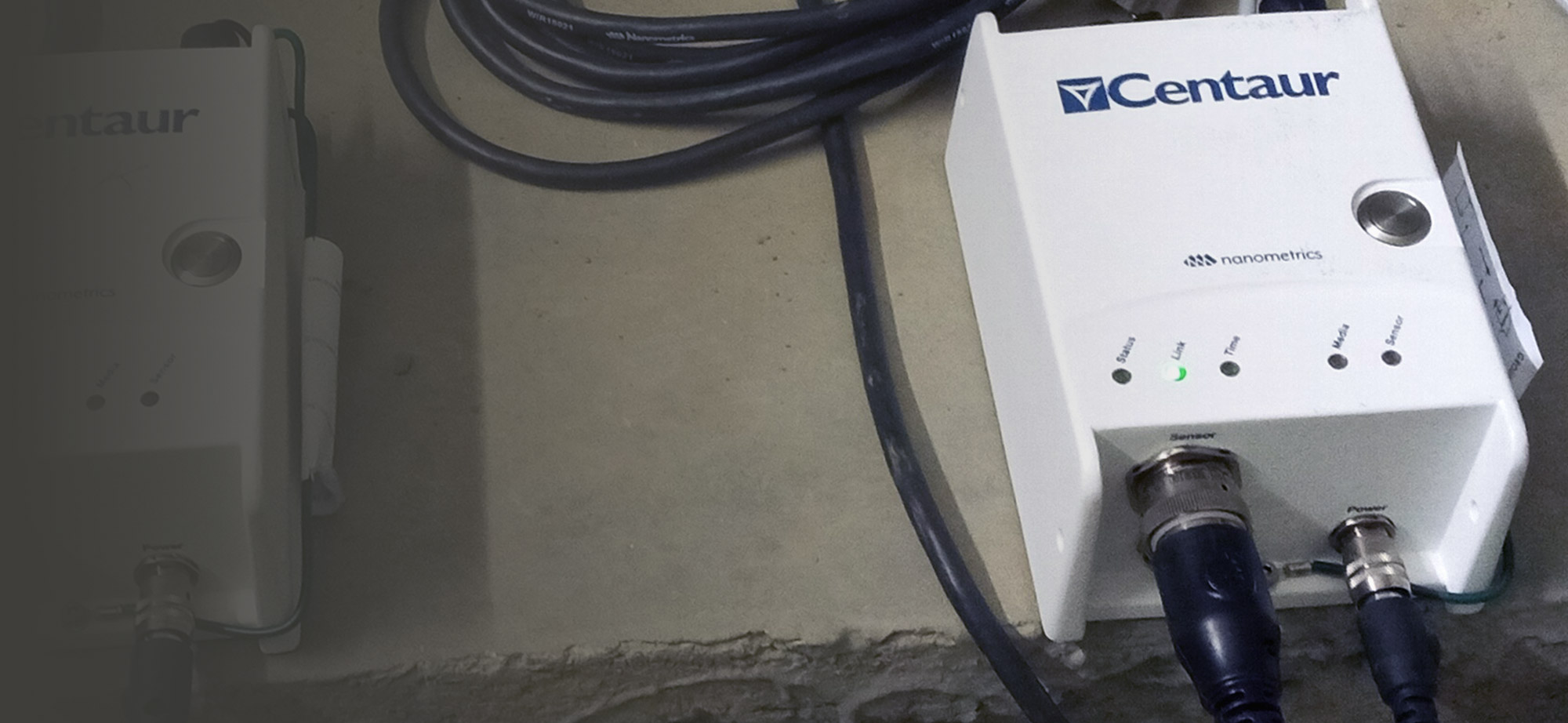 Centaur
The best digital recorder on the market just got better.
Ideal for multidisciplinary science
The Centaur is an all-in-one digitizer, recorder, and telemetry instrument with advanced on-board data processing capable of data manipulation and detecting events in the field. Whether its a permanent or portable deployment, standalone or networked, the choice of digitizer has never been easier. Having the richest feature set of any digitizer in its class, and because it's highly configurable, the Centaur is right for any application.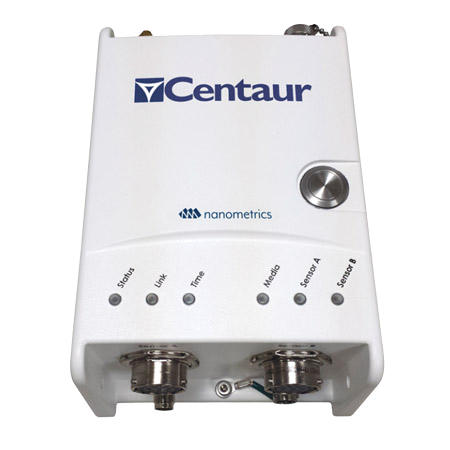 CTR4 SERIES MODELS
The Centaur Digitizer introduces a number of capabilities including calibration output enhancements that support broader sensor calibration. These new models support a current source mode in addition to voltage source mode and improved calibration output signal accuracy of ±1%. The voltage mode maximum output range has been doubled to 20 Vpp. The new CTR4 series models include the CTR4-3A which has built-in case tamper detection, supports external tamper switches, and has built-in hardware authentication of CD-1.1 message formats.
DIGITAL BUBBLE LEVEL
If you are installing a direct burial sensor at depth with an alignment rod, this feature makes it possible to use a 'virtual bubble level' to align and level your sensor when the sensor is out of visual range. The bubble level visualizes the tilt of the seismometer in near real-time. It can take the place of a physical bubble level in posthole installations where the seismometer may be out of sight of the installer, or too dark or dirty to see clearly. It also eliminates the need to carry a separate level bubble accessory for posthole seismometers.
BENEFITS
Exceptional performance
Analog-to-digital conversion, digital signal processor with special built-in capabilities.
Highly configurable
Configurable high-quality, low-pass and high-pass filters, up to 5th order.
Highly reliable
Robust, IP-68 enclosure that's factory waterproof tested.
Easy to use
Simple browser-based web user interface, with multiple language options.
Added Functionality
Added a new highly versatile sensor orientation correction feature.
Polar Certified
The Centaur is available for operating temperatures down to -45°C.
AUTHENTICATED GLOBAL MONITORING
Powered by the Centaur high resolution digitizer, Nanometrics' Global Monitoring Solution provides hardware authenticated CD-1.1 data streaming, ensuring seismic and infrasound data is both complete and trustworthy.