Trillium 120 OBS
Bringing performance previously only available on land to the seafloor.
Purpose-Built for OBS
Combines exceptionally high-performance with low-power to optimize the data collection and duration of ocean bottom experiments. Providing new opportunities for OBS deployments, the Trillium 120 OBS delivers observatory grade performance with the ease-of-use and durability of our industry-leading, land-based Trillium seismometers.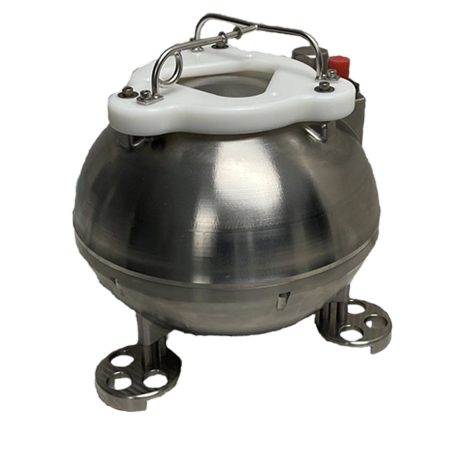 Low-Noise Floor, Versatile Form Factor
The Trillium 120 OBS provides the same exceptionally low-noise performance as our previous Trillium 240 OBS with a 60-70% reduction in size, weight, and power to facilitate integration into new or existing OBS deployment systems.
Low-Power Solutions for OBS Systems
The Trillium 120 OBS is optimized for use with our purpose-built, Pegasus OBS digital recorder, providing a low-power system for integration into any OBS system or as part of our turnkey Abalones Ocean Bottom System.
BENEFITS
Robust leveling gimbal
The 120 OBS can self-level up to a ± 50° tilt range to ensure a successful deployment on the ocean bottom.

Rated for 6000m
The titanium pressure vessel is rated for 6000 m deployments and features proven glass epoxy connectors.
Robust design
Provide exceptional ruggedness and resistance to corrosion in both marine and fresh water environments.
Low Power
Ultra-low 290 mW typical power consumption reduces battery costs.
systems compatible
Compatible with Scripps Oceanographic Institute Abalones and other OBS systems.
Digital connectivity
Provides visibility into the configuration and State-of-Health prior to deployment.
Ocean Bottom Systems
Scripps and Nanometrics partnered to make Ocean Bottom Systems globally available with the Abalones OBS. In the world's most demanding environment you need a solution that is proven to provide results.