Don't be limited by your seismometer
The Trillium Compact Posthole is a small, ruggedized, waterproof member of the industry-leading family of Trillium seismometers. The Trillium Compact PH is rugged enough to be buried directly in an ice shelf, light enough for easy portability on a volcano, and intuitive enough to be deployed easily up to 300 metres.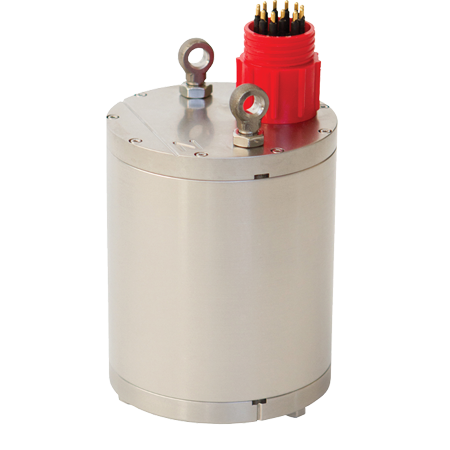 Forget complex deployments
The Trillium Compact PH is the obvious choice for those who don't want their experiments to be limited – by a complex deployment of bulky instrumentation, by the overburden, by the effects of moisture, by thermal instability, by high power consumption or by installation technique.
A highly integrated station solution
When using the Trillium Compact PH with our popular Centaur digitizer, you'll have access to a digital leveling bubble through the Centaur GUI. The virtual leveling bubble makes for easy leveling down a dark hole, or once buried, gives you the ability to check levelness at any time.
BENEFITS
Water immersible
Immersible to 300 m (able to survive indefinitely in a flooded vault).
Durable construction
Corrosion, scratch and chip-resistant stainless steel enclosure.
Low Power
The 120 & 20 boast ultra-low power consumption (<180 mW & <195 mW).
Quick deploy
3.3 kgs (7.3 lbs) and with installation convenience comparable to a geophone.

DEPLOYMENT UP TO 300M
Ideal for deep posthole deployment with our virtual leveling bubble.
Polar certified
This Polar Certified Model is available for
operating temperatures down to -50°C.
Deployment Kits
Our rugged and supremely functional deployment cases turns a collection of monitoring equipment into a quick-deploy portable station, with everything you need for a short-term, standalone deployment.