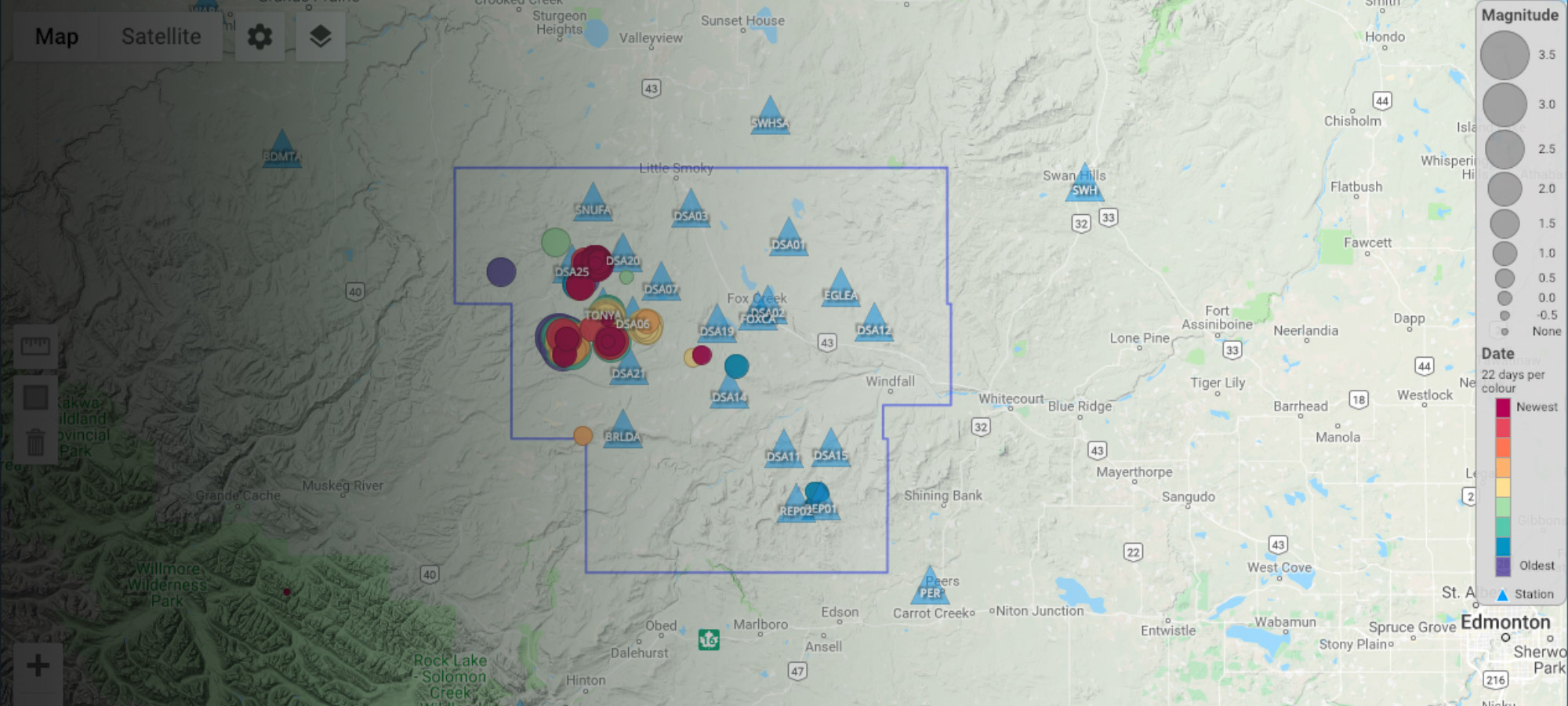 Athena
Critical seismicity information at your fingertips, from anywhere at any time.
Real-time seismic event data via secure web portal or mobile app
The impact of induced seismicity on critical infrastructure and well completions can be costly. Get access to the tools and data you need to carefully monitor to manage the risks associated with induced seismicity in real time. Our Passive Seismic Monitoring Services provide clients access to Athena, our web based data management, event cataloging and notification system; and companion mobile app available for iOS and Android.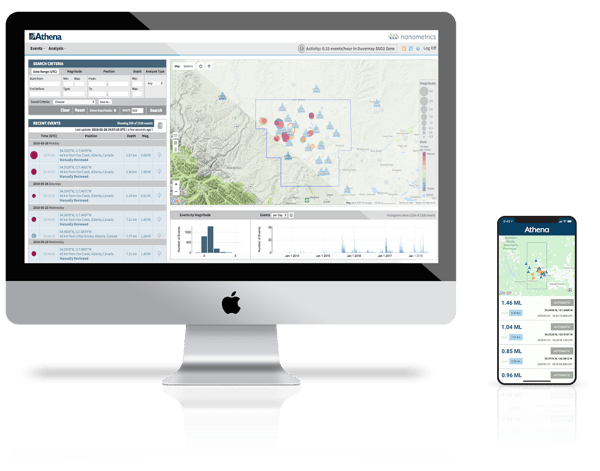 BENEFITS
EARTHQUAKE NOTIFICATIONS
Customize and receive automated notifications via the Mobile App.
ACCURATELY ASSESS RISK
Allows operators to evaluate the likelihood of triggering large events in real-time.
UNCOVER INSIGHTS
Detailed 3D Map views provide increased flexibility in visualizing patterns.

MONITOR INFRASTRUCTURE
Review real-time status of key facilities, as well as incident data for any events.
KEEP TEAMS UP TO DATE
Distribute near real-time data to team members via a wide range of channels.
SEAMLESS INTEGRATION
Supports a large user base but can grant each user only the privileges they need.
MAKE DATA DRIVEN DECISIONS
Quickly access and download up-to-date event catalogs, recorded event source parameters and waveforms, plot frequency/magnitude relationships for event clusters, and examine maps showing distribution of ground motions from each recorded event.