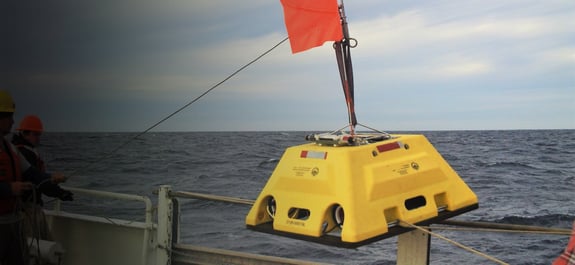 OCEAN BOTTOM SEISMIC
From components to complete systems for the world's most demanding environment.
COMBINING OCEAN SCIENCE AND SEISMIC INSTRUMENTATION
The long-standing collaboration between Nanometrics and Scripps Institution of Oceanography brings together expertise in ocean science and seismic instrumentation to provide research institutes around the world with access to unparalleled seismic technologies for geophysical studies on the seafloor. The Abalones provides an ideal platform for OBS experiments, with a very stable, trawl resistant design and a robust, conformal syntactic foam-based flotation frame. The Abalones releases the seismometer directly onto the seafloor to achieve optimal seismic coupling to the earth and mechanical decoupling from the frame, but still surrounds the seismometer, shielding it from ocean currents to minimize unwanted environmental noise.
OCEAN BOTTOM SEISMOMETERS
Nanometrics' extensive portfolio of reliable, high-performing Seismometers have earned a reputation for rugged dependability. The Trillium Compact OBS is an ultra-low power intermediate broadband seismometer with a flat velocity response from 120s to 175 Hz, providing a true broadband system for ocean campaigns. The precise, kinematic 360° gimbal auto-levels from any orientation ensuring successful deployment that delivers the full performance of the terrestrial Trillium Compact seismometer, including its exceptional dynamic range, low noise floor and low power consumption. A titanium pressure vessel and proven glass epoxy connectors ensure exceptional ruggedness and resistance to corrosion in marine and freshwater environments.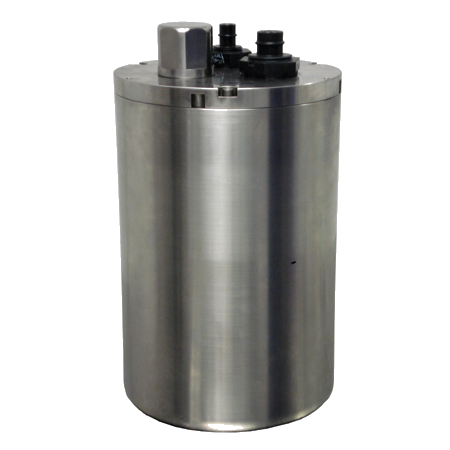 Pegasus OBS
Every aspect of the Pegasus OBS ecosystem has been optimized to provide the greatest efficiency for ocean bottom experiments. The seamless, end-to-end workflow optimizes onshore and shipboard processes and delivers automatically constructed, ready-to-analyze data and metadata. The high-precision, low-drift timing system of the Pegasus OBS produces accurately time stamped data. With its remarkably small form factor and low power consumption, the Pegasus OBS digital recorder minimizes the cost of batteries, extends maximum experiment duration, reduces overall station size requirements, and simplifies integration into existing systems or new vessel designs.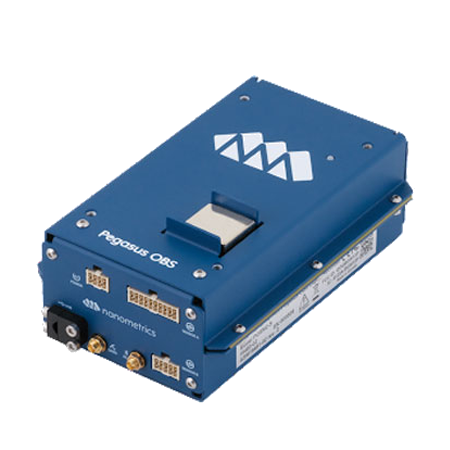 Abalones OBS
The Abalones Ocean Bottom System combines Nanometrics' industry leading Pegasus OBS digital recorder and Trillium OBS seismometer technologies with Scripps Institution of Oceanography's versatile OBS deployment technology to provide a turnkey solution for deployments in shallow, intermediate, and deep water up to 6,000 m.
The low power consumption of the Pegasus OBS digital recorder and Trillium OBS seismometer greatly reduces battery cost and extends maximum deployment durations up to 20 months. Designed specifically for ocean bottom experiments, the Pegasus OBS data acquisition workflow optimizes onshore and shipboard processes to address common challenges of this demanding environment. Powerful planning tools enable pre-configuration of the digital recorder and sensors prior to boarding the ship. Once on-deck, the system configuration can be set or adjusted using the Bluetooth enabled mobile app, all without needing to open the pressure vessels.
The Abalones modular design and low size, weight and power provide exceptional versatility in sensor and battery payload choices, and offers maximum potential for compatibility with future instruments. The versatile frame and four-channel Pegasus digital recorder are compatible with a range of three-channel seismic sensor options including, broadband seismometers, short-period geophones, strong-motion sensors, as well as recording a single channel sensor such as a differential pressure gauge (DPG) or hydrophone.