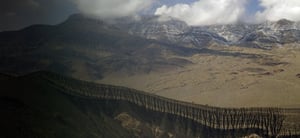 Permanent / National Networks
Mission-critical infrastructure for monitoring regional/global seismicity and geohazards.
Informing hazard analysis
Only the best instrumentation, software and communications equipment are appropriate for mission-critical seismic networks. These networks play a key role in civil protection, emergency planning and disaster relief, providing near real-time, high-quality seismic data that ensures emergency management services are more rapidly informed. To minimize loss of life and damage to infrastructure, these networks require the maximum availability, the maximum reliability and the accuracy that's made possible by Nanometrics complete, world-leading solutions.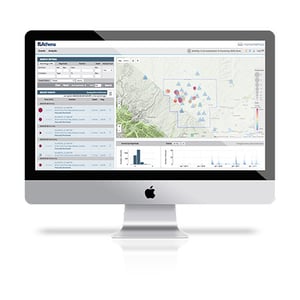 APPLICATIONS

GLOBAL OBSERVATIONAL SEISMOLOGY
Global observational seismology has been described as an inverted telescope with which we can probe the deepest parts of the Earth's interior and Nanometrics is dedicated to developing the best "inverted telescopes" on Earth.
AUTHENTICATED GLOBAL MONITORING
Powered by the Centaur high resolution digitizer, Nanometrics' Global Monitoring Solution provides hardware authenticated CD-1.1 data streaming, ensuring seismic and infrasound data is both complete and trustworthy.
Beyond emergency management
The importance of national and regional permanent networks is extensive. Their data is important to understanding the seismic hazards in an area, which in turn informs the creation or revision of local building codes. Because of its exceptional quality, this seismic data is also used in a range of research applications. We've worked closely with many government agencies and research bodies across the globe to provide the most appropriate and best-performing national and regional seismic monitoring solutions.