ANNOUNCEMENT
Nanometrics is pleased to announce that Adam Baig has joined the Science and Development team in the Seismic Monitoring Services division. Adam's work at Nanometics will initially focus on interpretation of microseismicity related to oil and gas production and developing advanced processing techniques for monitoring.
Adam has spent his career examining how seismic signals generated during different industrial stimulation and extraction processes can reflect on the underlying seismogenic processes. His global seismology experience ranges from developing adaptive filter for ambient noise cross correlations to examining how microseismicity can be used to improve stimulation optimization and extraction efficiency.
"Adam brings valuable experience and a unique skill set to our science and development team, which will be a great asset in the continued evolution of our microseismic service options." said Dario Baturan, Vice President of Nanometrics Seismic Monitoring Services Division.
Prior to joining Nanometrics, Adam was the Director of Science and Technology at Meta Innovation Technologies and before that, he spent nine years at ESG Solutions, managing their Innovation and Technology Group. He obtained his PhD in Geophysics from Princeton University, and an MSc and BSc (Honours) from the University of Alberta.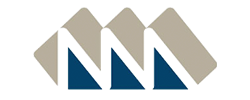 With over 35 years of experience, Nanometrics is a global award-winning company providing seismic monitoring solutions and equipment for studying natural and man-made seismicity. We deliver world-class scientific instrumentation, installation, and training services.