Announcing our New Chief Technology Officer, Bruce Townsend
ANNOUNCEMENT

Nanometrics is pleased to announce that Bruce Townsend has been appointed Chief Technology Officer (CTO). With unsurpassed knowledge of our seismology products and over 15 years of executive product leadership experience, Bruce will guide Nanometrics' continuing technology leadership in the Seismology market.
In this newly created role, Bruce will work closely with customers, partners and the wider seismology and geophysical communities with the purpose of applying new technological advances to help ensure our customers' scientific outcome certainty. In addition to leading the continual evolution of Nanometrics' technology vision and strategy, Bruce is also responsible for linking together the scientific communities' needs, emerging technology trends and Nanometrics R&D initiatives, as well as promoting our technology solutions and capabilities within the geophysical sciences community.
As the inventor and co-inventor of several patents in telecommunications and instrumentation, Bruce's in-depth technical knowledge is complemented by his passion for exceptional customer experience. His drive for continuous improvement has been at the heart of his leadership at Nanometrics.
"Bruce has been a key contributor to Nanometrics technological developments over the last 15 years," Neil Spriggs, CEO, said, "and he will ensure that the company continues to develop products and services that will truly help our customers with their science challenges in the years to come."
Joining Nanometrics in 2003 as Director of Hardware Engineering, Bruce has served as Vice President of Engineering and most recently Vice President, Products. Prior to his time with Nanometrics, Bruce held positions of increasing responsibility at Nortel Networks, including Director of Research and Development in Nortel's Advanced Technology Investments group. Bruce began his engineering career with Bell-Northern Research, Nortel's R&D subsidiary, in 1982 after receiving his bachelor degree in electrical engineering (honours) from McGill University.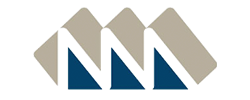 With over 35 years of experience, Nanometrics is a global award-winning company providing seismic monitoring solutions and equipment for studying natural and man-made seismicity. We deliver world-class scientific instrumentation, installation, and training services.