Ian Talbot Appointed Nanometrics CEO
AnnouncEMENT
Nanometrics' Board of Directors have announced that Ian Talbot, current CFO and VP of Operations, has been appointed as the company's new Chief Executive Officer. Following the sudden and tragic death of long-time CEO Neil Spriggs, the board has shared that Ian's appointment is part of an ongoing succession plan put in place over a year ago as Neil prepared for his retirement.
Ian brings a wealth of expertise to the role as well as a deep knowledge of the company and its culture. With over 15 years as a senior leader at Nanometrics, he currently oversees all financial and corporate functions, encompassing everything from manufacturing to marketing. He has been instrumental in building the strategy and infrastructure for Nanometrics's continued growth and success. As CEO, Ian will continue to collaborate closely with the other members of the long-standing executive team and board of directors to further Nanometrics' mission of expanding the boundaries of seismic research by providing innovative seismic instrumentation and services that lead the industry.
"We have every confidence that Ian will be an excellent CEO and lead the company for many years to come. We wish we could be appointing Ian in happier circumstances, but in difficult times it is even more important to act decisively." said Mark Hayman, Chairman of the Board of Directors at Nanometrics. "Last year Neil indicated his desire to transition into retirement. With this in view, Neil and the Board developed a succession plan and began preparing for a transition of leadership. Over the last year, we have been implementing this plan to enable Neil to transfer his wisdom and knowledge, and to mentor our executive team for their future roles."
Prior to joining Nanometrics, Ian gained broad international experience in a number of business sectors such as medical, banking and education. He is a fellow of the Institute of Chartered Management Accountants in the UK, he holds an honors degree in accounting from the University of South Africa, a bachelor's degree in Economics and Business Administration and a post graduate diploma in Business Education from the University of Natal, South Africa. A mentor both in and out of the office, Ian enjoys coaching at his local karate club where he earned a 5th degree black belt.
"It is a great honour to take on the role of CEO following Neil, who was a true visionary and was instrumental in building Nanometrics into the strong brand that it is today." said Talbot. "We have a sound strategy to execute and we have talented and committed people at all levels of the organization. This company is more than a workplace, it has a mission to help move forward the boundaries of science and contribute to a better and safer environment."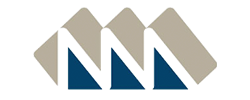 With over 35 years of experience, Nanometrics is a global award-winning company providing seismic monitoring solutions and equipment for studying natural and man-made seismicity. We deliver world-class scientific instrumentation, installation, and training services.