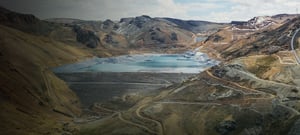 Tailings dam & slope stability monitoring
Solutions for effective risk management.
Our Approach
Nanometrics offers a groundbreaking approach to safeguarding tailings dams, recognizing their global surge in size and number and the consequent potential for catastrophic environmental, social, and economic consequences. Our holistic tailings management strategy spans the project lifecycle, emphasizing the integration of a cutting-edge monitoring system for ensuring effective management of potential risks. Unlike traditional methods, our solution, rooted in Structural Integrity Monitoring, employs high-resolution sensors and innovative ambient noise interferometry processing. This industry-leading approach, backed by expertise in seismic monitoring, offers a live view of critical dam properties, ensuring no warning signs are overlooked. Nanometrics' SiteAlert platform goes beyond reactive measures, serving as your proactive insurance against potential failures by issuing timely warnings for both external events and subtle temporal changes, empowering you to act before it's too late.
Ground Motion Monitoring
Ground motion monitoring provides complementary insights into the impacts of natural or anthropogenic activities on a dam's foundation and surrounding terrain. This technique involves the use of sensors to detect even subtle ground movements, such as those induced by seismic events, blasts, machinery or nearby vibrations from other sources. In the context of tailings dams, ground motion monitoring, often coupled with interferometric techniques, enables the early detection and alerting of notable impacts to the dam that may warrant further inspection or action.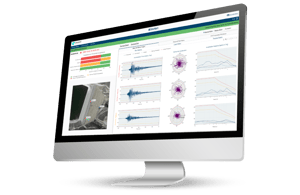 Interferometric Structural Integrity Monitoring
Ambient noise interferometry is a powerful tool that goes beyond traditional seismic monitoring. By analyzing ambient noise signals traveling between sensors, it unveils variations in velocity within the structure itself. This method provides a unique view into the structural changes and velocity perturbations, allowing for early detection and proactive monitoring. It enables a more comprehensive understanding of the health and integrity of various earth structures, making it an invaluable asset for long-term, ongoing, and short-term monitoring projects.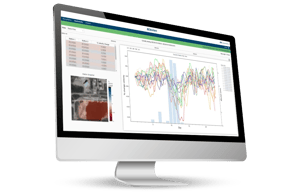 Tilt Monitoring
Tiltmeters are a valuable tool used in the monitoring of tailings dams. They can be strategically placed on key points of the dam or containment structure to continuously measure and record any changes in tilt. This real-time data can help in early detection of potential problems, allowing for timely intervention and preventive measures. As tailings are complex structures, effective monitoring often involves integration of a variety of sensors. Nanometrics SiteAlert platform provides a unified platform for data visualization and alerting such that monitoring can be done proactively ensuring the safety and stability of tailings storage facilities and minimizing the risk of environmental disasters.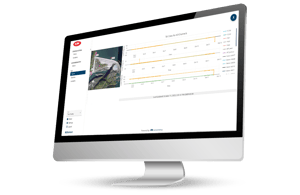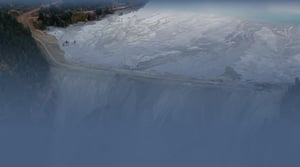 TOUCH
Tailings Monitoring Solutions Brochure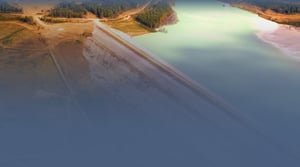 TOUCH
Harnessing ambient noise interferometry for structural monitoring