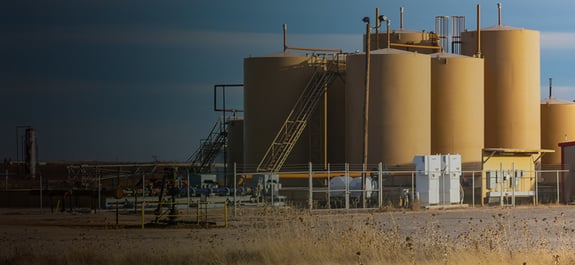 Salt Water Disposal Monitoring
Meeting the monitoring plan requirements for injection operations.
Turnkey solutions for operational compliance
Our scalable salt water disposal monitoring solutions range from cost-effective turnkey operation of single stations to integrated array deployment or subscription array access, with associated data processing. Regulator-compatible equipment ensures reliable results that accurately depict and mitigate operational risk when monitoring your UIC Class II disposal well.
Meet Railroad Commission of Texas (RRC) regulations
To increase your injection rates within the Permian Basin, the Texas RRC regulations require that you institute a Seismic Monitoring Plan. Nanometrics offers several tiers of effective, turnkey seismic monitoring options to quickly and efficiently meet TX RRC monitoring requirements as well as characterizing seismicity and ground motions in the vicinity of your injection operations.
Pictured right is a TexNet station using Nanometrics equipment.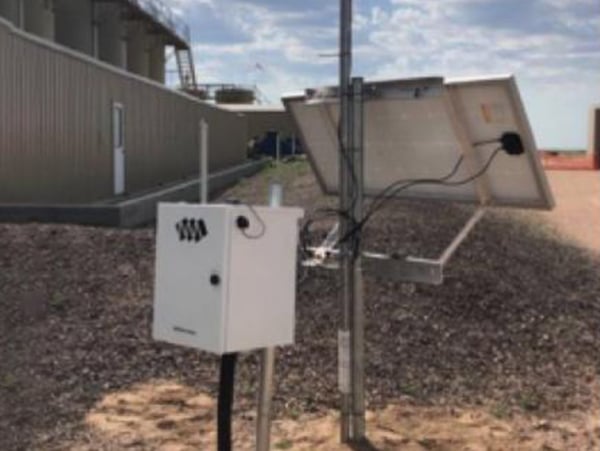 OPTIONS
Texas RRC regulations stipulate that monitoring instrumentation must meet the performance of the existing public network, TexNet, which mainly comprises Nanometrics instrumentation. All tiers of our salt water disposal monitoring services use this exact instrumentation providing definitive regulatory compliance.
Meet the Texas RRC monitoring regulations
With insight into local seismicity
All deliverables in Option 1
AI-powered seismic data processing from a local array of private and public stations
Private

Athena web portal with access to 24/7 notifications, complete seismic catalogue and forecasting tools to understand the likelihood of seismic events
Fault mapping for active seismicity risk management
With insight into entire Permian basin seismicity
All regulatory compliance features of

Option 1

as well as all local seismicity management and risk forecasting insight of

Option 2
Full or partial access to Nanometrics' Permian subscriber array data set