Deployment Kits
A consistent operating environment, ensuring the highest quality data.
Rugged, functional & quick deploy
Our rugged and supremely functional deployment cases turns a collection of monitoring equipment into a quick-deploy portable station, with everything you need for a short-term, standalone deployment. At the site, the case houses a complete deployment kit for standalone (non-telemetry) experiments of up to 7 days of continuous data acquisition. Deployments can be extended by purchasing an optional solar charging system.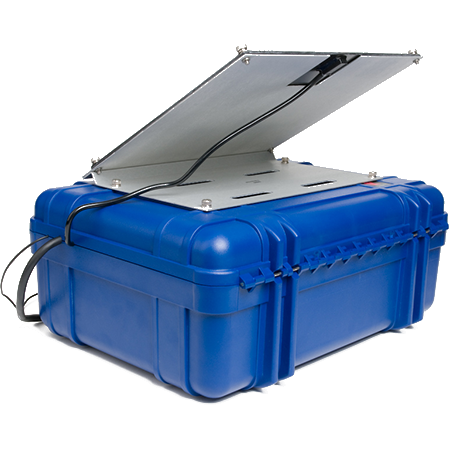 BENEFITS
consistent operation
Case also serves as a thermal insulating cover to provide a stable environment.
Solar panel mount
Transport case can act as an external mount for a 12W solar panel.
Rugged and durable
Shock protection for your instrumentation.
Deployment kits
We have kits for the Centaur digitizer, Trillium Compact Surface Vault or Posthole, Meridian Compact, and the Surface Interface Unit (SIU). The quick deploy kit includes:
5m (max) cable
LiPo battery (max 20Ah)
Solar charge controller
12W solar panel
GPS patch antenna